Sir David Alan Chipperfield CH (b. 1953) was born in London and raised on a countryside farm in Devon, southwest England. A collection of barns and outbuildings, filled with childhood wonderment and recollection, shape his first strong physical impression of architecture.
"I think good architecture provides a setting, it's there and it's not there. Like all things that have great meaning, they're both foreground and background, and I'm not so fascinated by foreground all the time. Architecture is something which can intensify and support and help our rituals and our lives. The experiences in life that I gravitate toward and enjoy most are when normal things have been made special as opposed to where everything is about the special."
He graduated from the Kingston School of Art in 1976 and the Architectural Association School of Architecture in London in 1980, where he learned to become a critic, reenvisioning the potential of each element to stretch every project beyond the task itself.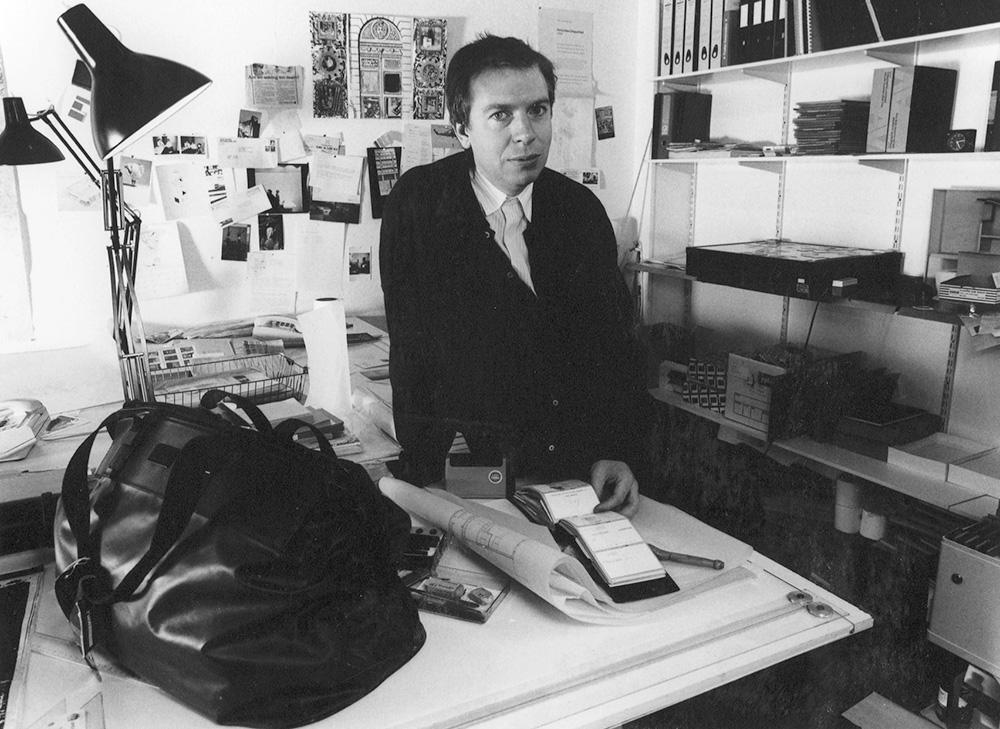 "Designing isn't coming up with colors and shapes. It's about developing a series of questions and ideas which have a certain rigor and consequence to them. And if you can do that, it doesn't matter which path you go down, as long as you go down the path well and have been consequential in the process."
He worked under Douglas Stephen, Norman Foster, 1999 Pritzker Prize Laureate, and the late Richard Rogers, 2007 Pritzker Prize Laureate, before founding David Chipperfield Architects in London in 1985, which later expanded to additional offices in Berlin (1998), Shanghai (2005), Milan (2006) and Santiago de Compostela (2022).
His early career began on Sloane Street, designing a retail interior for the late Issey Miyake, leading to architectural work in Japan. The River and Rowing Museum (Henley-on-Thames, United Kingdom, 1989–1997) marked his inaugural building in his native country. He continued his work abroad, to early success for the reconstruction and reinvention of the Neues Museum (Berlin, Germany, 1993–2009) and the newly constructed James-Simon-Galerie (Berlin, Germany, 1999–2018). He credits his heightened sense of responsibility to these formative professional years, building in other countries for other cultures.