Balkrishna Doshi (1927-2023) was born in Pune, India into an extended Hindu family that had been involved in the furniture industry for two generations. Displaying an aptitude for art and an understanding of proportion at a young age, he was exposed to architecture by a school teacher. He began his architecture studies in 1947, the year India gained independence, at the Sir J.J. School of Architecture Bombay (Mumbai), the oldest and one of the foremost institutions for architecture in India.
Doshi's ambition and initiative guided many pivotal moments in his life—from boarding a ship from India to London, where he dreamed of joining the Royal Institute of British Architects; and moving to Paris—despite his inability to speak French—to work under Le Corbusier; to responding to the responsibility and opportunity of rebuilding his native country.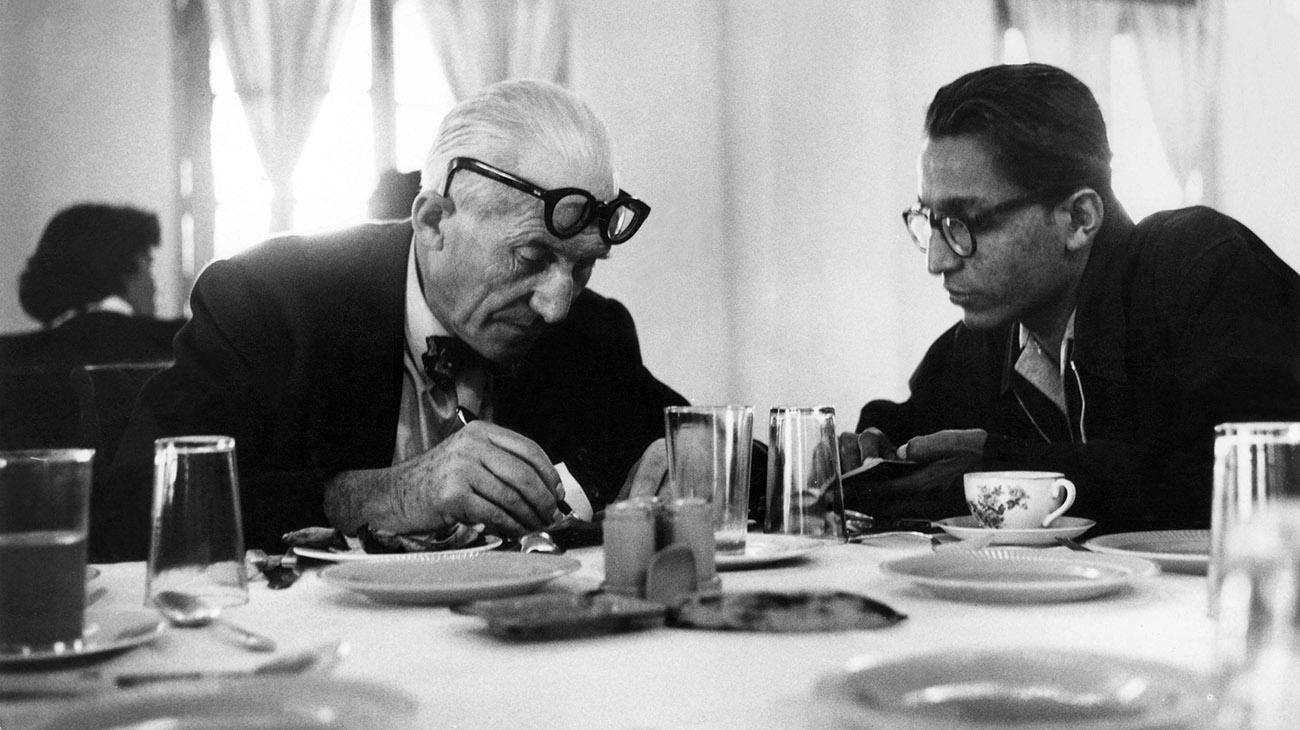 He returned to India in 1954 to oversee Le Corbusier's projects in Chandigarh and Ahmedabad, which include the Mill Owner's Association Building (Ahmedabad, 1954) and Shodhan House (Ahmedabad, 1956), among others. Beginning in 1962, Doshi also worked with Louis Kahn as an associate to build the Indian Institute of Management, Ahmedabad, and they continued to collaborate for over a decade.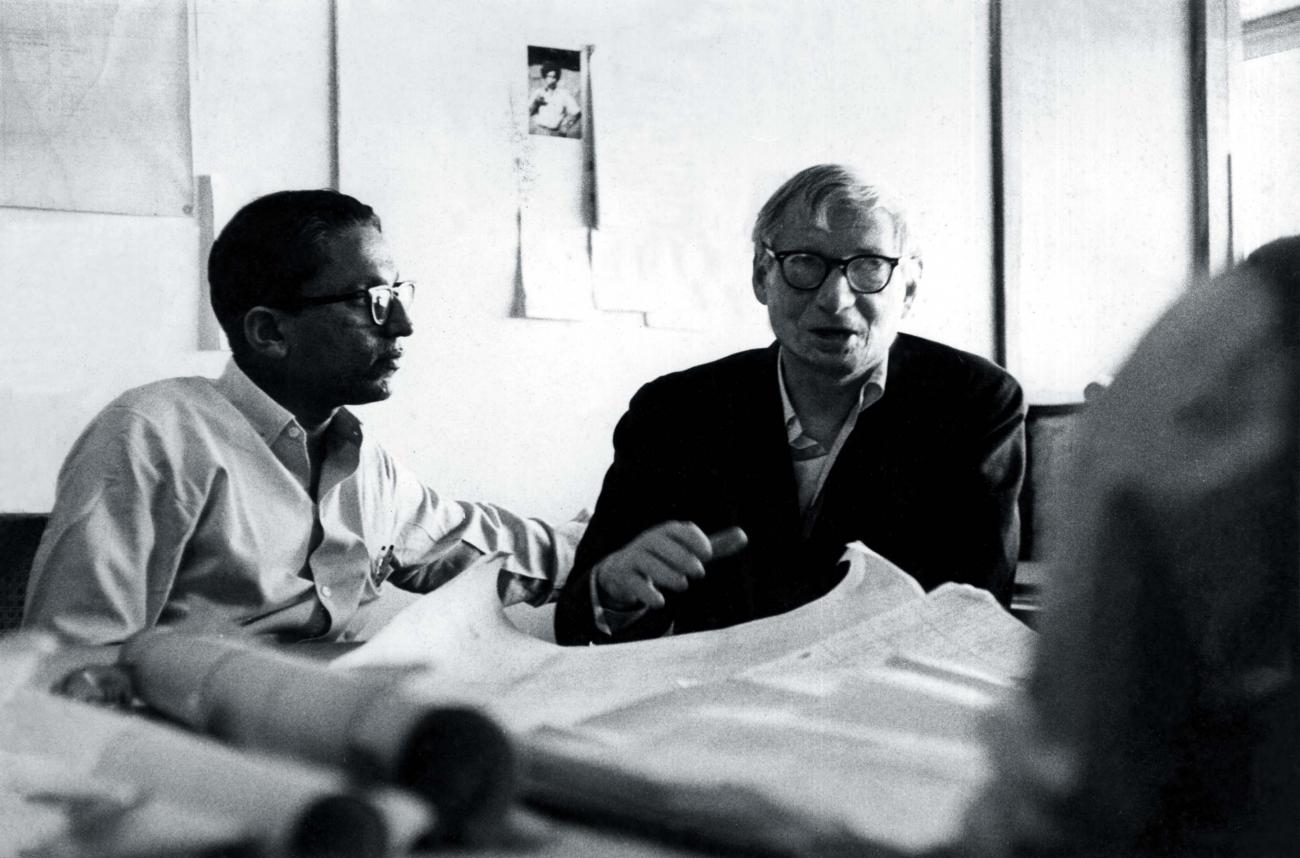 In 1956, Doshi hired two architects and founded his own practice, Vastushilpa, which has since been renamed Vastushilpa Consultants and grown to employ five partners and sixty employees and has completed more than 100 projects since its inception. Infused with lessons from Western architects before him, he forged his artistic vision with a deep reverence for life, Eastern culture, and forces of nature to create an architecture that was personal, laced with sights, sounds, and memories from his past. Alongside a deep respect for Indian history and culture, elements of his youth—memories of shrines, temples and bustling streets; scents of lacquer and wood from his grandfather's furniture workshop—all find a way into his architecture.
Of the tremendous range of completed buildings, which include institutions, mixed-use complexes, housing projects, public spaces, galleries, and private residences, Doshi recalls one of his most personal endeavors, Sangath (Ahmedabad, 1980), his architecture studio. "Sangath fuses images and associations of Indian lifestyles. The campus integrates, and memories of places visited collide, evoking and connecting forgotten episodes. Sangath is an ongoing school where one learns, unlearns and relearns. It has become a sanctuary of culture, art and sustainability where research, institutional facilities and maximum sustainability are emphasized."